Stunning rains in the Karoo
Posted by Annabelle on Wed October 11, 2017 in
Fly fishing
.
Spring has sprung, and with it we received a very welcome bit of rain over the last couple of days. Follow up is desperately needed though...
FLY OF THE SEASON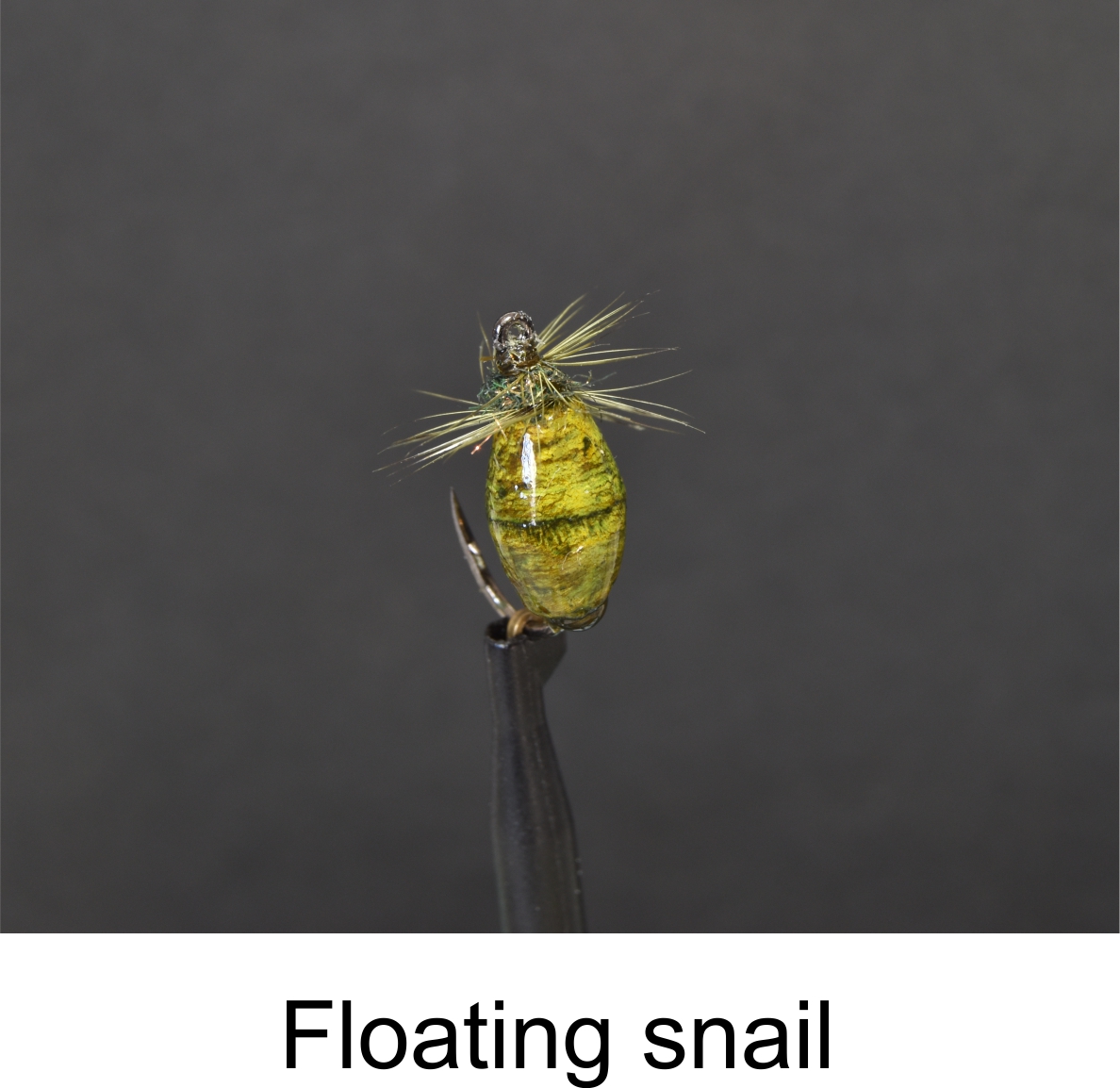 The fly of the Spring season is the Floating Snail.  This is an extremely effective pattern this time of the year.  This pattern has been developed over many years, and imitates an aquatic snail.  The fly floats as shown in the picture, just below the meniscus, and is deadly this time of the year.  Alan's special processes produce this awesome fly that does not sink.  Fish this fly static but keep a good watch on the fly, or you'll miss the take!
AMAZING EXPERIENCES
We meet some amazing people at the Angler & Antelope Guesthouse in Somerset East.  The latest person that made an incredible impression on us was Richard.  He arrived on our doorstep one Saturday afternoon, having ridden his bicycle all the way from Cradock!  His original idea was to follow the Swaershoek road, which is the gravel road between Somerset East and Cradock, a mere 98 km!  Unfortunately he missed the turning, and ended up travelling the longer and less scenic route, which was well over 100 km. He spent the night with us, really deserving the comfortable bed and Karoo Lamb chops.  Up bright and early again the next morning, this time with the correct directions, all the way back to Cradock!  He is doing 8600 km of cycling, at 85 km per day.  Hats off to him, this is an incredible achievement!
SPRING RAINS
Over the last 3 days, the town of Somerset East received over 80 mm of rain!  We're extremely grateful for the rain, and hope that this is the start of good things for our rainy season.  Unfortunately, higher up in the mountains where some of our fishing waters are, they were not as fortunate.  However, the fountains have had a little bit of a boost, and with some follow up rain, we hope that the rivers and dams will be out of danger.